About Us
There's a fairy – tale like world on Planet Earth called "World of Fashion, Lifestyle and Beauty" designed for all women – young, old, big & small!!!
Fashion Tourist is about all this and more. So for all you dynamic women out there, stay tuned to this page for some coolest fashion updates and inside info. Get insights into some of the snazziest things on the runway, in stores and out there in the fashion world and have fun!!!
Say a Stylish Hello at
contactfashiontourist@gmail.com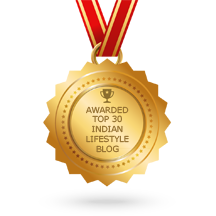 Twitter:
@bhaktisbanter
(16000 followers)
Instagram:
@bhaktisbanter
(8100 followers)
FaceBook:
www.facebook.com/fashiontourist.co
(5700 followers)
Meet the bloggers behind Fashion Tourist:
Disclaimer: This is our personal website. Opinions, thoughts and experiences expressed on our website are our personal. These opinions, thoughts and experiences are expressed in good faith and for general information. All trademarks / Logos belong to their respective owners. In no event Fashion Tourist will be liable to any loss or damage (whether direct or indirect, including loss of profits or any consequential loss) resulting from or any way connected with your use of this web site whether caused by negligence or otherwise.